As an indigenous firm, our team provides services to clients in the energy, mining, food & beverage, and industrial sectors with the goal of delivering the finest solutions via the use of technology.

Our executive team has extensive experience in the energy sector, having worked in the oil and gas industry for more than a decade.
Our staff comes from a variety of engineering backgrounds including electrical, petroleum, and mechanical engineering. They have obtained certifications and training in order to provide professional and great services.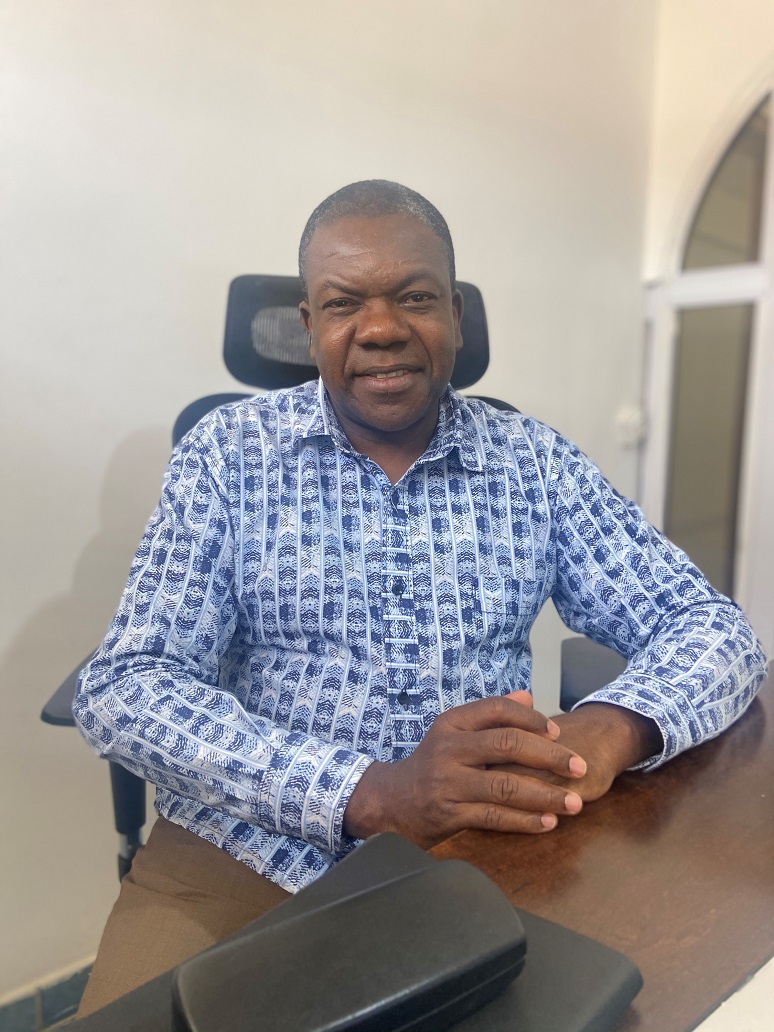 JEREMIE ADJETE BAHUN-WILSON
MANAGING DIRECTOR
Jeremie Adjete Bahun-Wilson is co-founder of Capetano Oil Limited, a Holding Company with several subsidiaries and Managing Director of Cape3 Services Limited, one of its subsidiaries. He is endowed with vast experience in the Oil and Gas business,
Telecommunication, Banking Sector and the Investment sector for over 20 years after appreciable academic laurels.
He has a proven track record as an effective Managing Director having successfully set a clear vision and direction for many companies which include Swiss link Investment – Geneva, Etoile Communication SA – Geneva and also an international entrepreneur with the track record of taking command of any opportunity or project that positively impacts lives and guiding it to new performance levels.
The zeal to positively affect lives especially in Africa inured Mr. Wilson to invest in Africa, a rare decision taken by a man who was comfortable in Europe. After acquiring palpable knowledge in Europe, Jeremie decided to replicate the experience acquired in Africa
and beyond.
"It has been twelve (12) long and fulfilling years, and I am glad I decided to follow my passion aimed at impacting lives, though there is more room for improvement", he joyfully stated.
Jeremie's passion to see a self-sufficient Africa made him deliver a speech at the Africa Day Conference in Switzerland on the topic 'Economic Diversification In Africa – An Insider's Perspective' in 2016.
Speaking at the 12th edition of the monthly "Talk & Taste" event at Phare des Mamelles in Senegal on 18th November 2021, Mr. Bahun-Wilson reiterated the need for impacting the youth through relevant education. Mr. Bahun-Wilson expressed his dream to have African youth spearheading the need to add value to the enormous resources Africa has been endowed with while improving the lives of citizens.
His experience encompasses strategic planning, revenue growth, and cost reduction, ability to analyze needs and create unique solutions designed to yield profitable outcomes with significantly impacting bottom-line profitability. Jeremie's proven leadership skills, strong commitment to high ethical and professional standards, and flexibility in devising proactive responses to changing socioeconomic conditions has allowed him to make a significant contribution to Capetano Oil Limited and Cape3 Services Limited.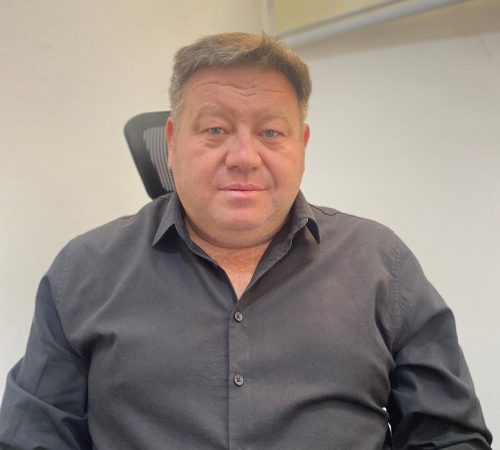 GERHARD FERREIRA
ENGINEERING MANAGER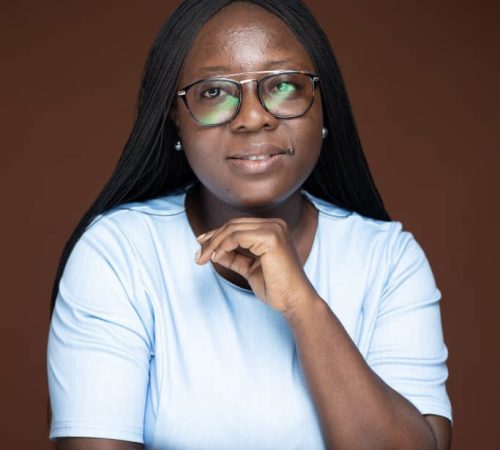 CYNTHIA BAAKO
PA TO MANAGING DIRECTOR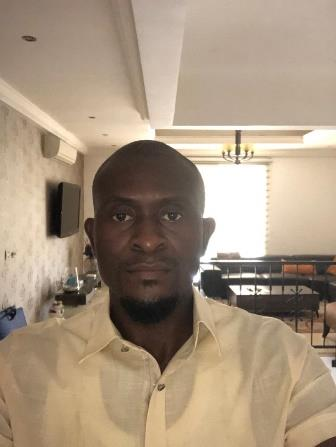 TIJANI SHAKIR
TECHNICAL AND SALES ENGINEER
Working in engineering firms for the past five years as a project coordinator and as safety
personnel both on and off field, Shakir has both technical and managerial skills to perform and execute tasks to agreed standards. Currently as the Technical and sales engineer at Capetano oil limited, he assists in business development, ISO update and renewal, workplace safety procedure as well as technical support and supervision/coordination of field projects both onshore and offshore.
Shakir has previously worked with International Energy Services Ltd leading the consultancy services to conduct In-Line Inspection (ILI) for the Onshore Gas Transmission Pipeline for Ghana Gas in the western Region, Cathodic Protection Survey and audit for 18" and 36" 16 km Onshore pipeline for Ghana Petroleum Mooring System (GPMS) amongst other environmental sampling and laboratory works. He has previously worked with Deepwater Pipeline services where he worked mostly offshore to coordinate the locals and performing most sampling and environmental analysis.
These few experiences have garnered him experience as he currently coordinates a couple of projects with his technical prowess whilst creating great potentials in business development with his managerial Capabilities.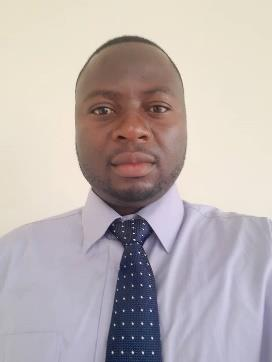 ANTHONY AGBESIE KUATSIENU
ENGINEER OPERATIONS
Anthony Agbesi Kuatsienu is a Process Engineer with extensive experience gained in Management, Engineering, Maintenance, Construction, and Commissioning projects within the Oil and Gas sector and the mining industry. Highly inclined to Environmental Health and Safety Management. Demonstrates expertise in managing the full lifecycle of large projects including conceptual engineering, basic engineering, detailed engineering design, construction, installation and commissioning.
Anthony is a technical-minded professional with distinguished experience leading projects from inception to completion under time and budget. Solid success in evaluating strategic initiatives and making recommendations to align the execution of projects in line with corporate strategy. Deft at analysing client requirements, interpreting complex data, and conceiving realistic solutions to bridge the gap between project limitations and top management's expectations. Effective communicator with logical reasoning; streamlining and improving processes, enhancing productivity, and implementing technology solutions.
Anthony is highly experienced and has comprehensive knowledge and support in Mechanical, Telecommunication, Electronics & Electrical, Control systems/Automation, Process Engineering, and design; and prepares various engineering deliverables including drawings & documentation.
With over 24 years of experience, Anthony succeeded in the line management of multi-national teams on-site and remotely to ensure project targets are met. In his early days between 1997 – 2007, he established himself in the areas of green energy where he provides solar and wind energy power to small and medium-scale installations (homes and companies).
He began his international career in 2008 with Engineering Contracting and Technical Service (TRAGS) in Oil & Gas and petrochemical industry in Qatar and performs complex engineering tasks and accomplished several projects for clients such as RasGas Onshore, Qatar chemical I, Qatar chemical II, Qatargas, Qatar petroleum Arab D, Capeco, Rasgas Alpha Offshore, Qatar National Facility Services (QNFS) and New Doha International Airport (NDIA).
Anthony has worked with multinational companies offering smart ideas in the successful completion of numerous projects. He worked with Honeywell, Rockwell Automation, Emerson, TECNIMONT and Daewoo Engineering & Construction Co, Transtel International etc.
In 2013, Anthony travelled to the gulf for the second time and worked with Maaden Bauxite and Aluminium Company & ALCOA US Aluminium giant a joint venture company in the Kingdom of Saudi Arabia from 2013 – 2022. He managed Maintenance and Engineering for the Fixed plant and Mobile equipment department. He was an instrumental and selfless figure who took it upon himself to train, mentor and pass on knowledge to many of the local employees and colleagues to take over their own affairs.
He acted as the project focal point and led the execution of all construction, start-up & commissioning, and maintenance activities during the establishment of the
Bauxite Mine and Refinery sites in Saudi Arabia. His contribution and strategic approach to process engineering, operations, and maintenance led to the achievement
of producing thousands of matrix tons of Alumina by developing a plan that ensured plant reliability with minimal breakdown and high productivity.
Anthony attended the Institute of Electrical/ Electronics Engineers normally known as, Emit Electronics Institute (I.E.E), Ghana from (2001 to 2005). He obtained
diploma certificates and awards from the City & Guilds of London and Ghana Education Service respectively. He studied in the field of Electronics, Electricals &
Telecommunication.
Anthony enrolled himself with Accra Institute of Technology (AIT) University, Ghana (2019–2022) and studied Bachelor in Occupational Safety & Health and Risk Management (BOSHRM).
He also obtained professional certifications such as ECDL 2011, Project Management Professional (PMP); Project Management Body of Knowledge Chicago Institute of Technology Qatar and Frankling University USA Project Management Tools & Techniques, 2013; Advance Industrial Automation (DCS, PLC, SCADA, VFD) at Prolific Systems Technology 2009, Indi; Strategic Management, 2018 Saudi Arabia; Root Cause Analysis, 2018; Alcoa Standard 32.60 HV & 32.69 LV Electrical Qualified, 2015 and many more.
Anthony returned from the Kingdom of Saudi Arabia to Ghana in march 2022 and began a new role with "Capetano Oil Limited" an engineering, procurement, and contracting company specializing in the Oil & Gas, Mining, Energy, Manufacturing, and Food and Beverages sector.
With his previous experiences and business ideas, he has begun providing expert support, to Oil & Gas and mining companies and exploring new business opportunities.
His current engagements with clients and project execution in recent days include Ghanagas, Modec MV25, Tullow MV21, Ghana; Yokogawa Middle East & Africa;
Goldfields Mining, AngloGold Ashanti, Golden star mining, Goldstrom Tarkwa, and many other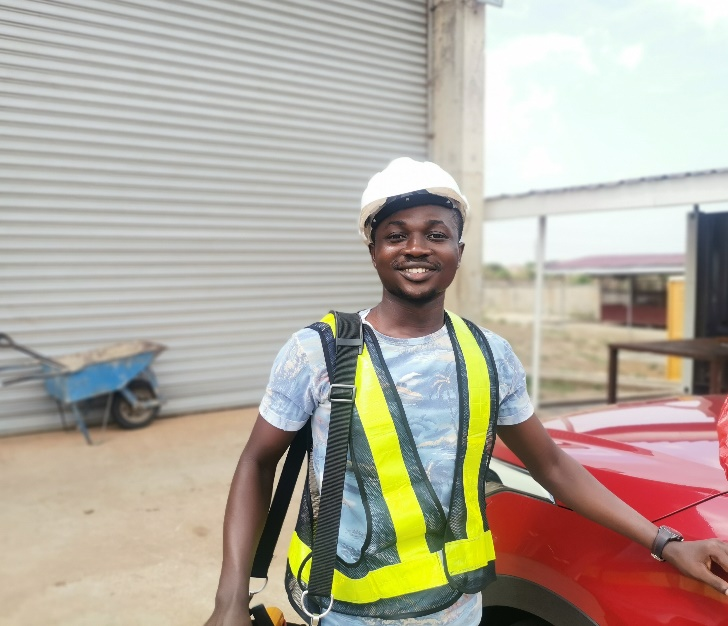 JOSEPH ANNAN
ENGINEER - OPERATIONS
Joseph Annan received his bachelor's in Engineering from University of Mines and Technology with 3 years of experience in the oil and gas industry. He comes with range of expertise in project and operations management as well as procurement and technical contract management, working as technical contract holder for several scopes and projects.